OS Horn,
Oblate Spheroid with optimized end of profile.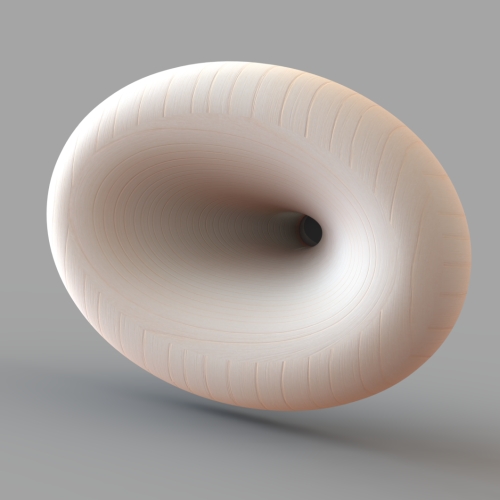 OS if for Oblate Spheroid, the Geddes formula with coverage on demand.
Available in many forms:
Elliptical free air, rectangular in-box, rectangular in-wall.
Features :
Throat opening according to compression driver
End of profile optimisation in FEA
Full return when not in wall
Full elliptical transition
Coverage on demand
asymmetrical conception available: top left, top right, bottom left, bottom right are independents.
It can be saving for in-wall integration
Custom vertical profile for improve loading if needed
Any size available
FEA Elliptical transition
The full elliptical transition, from the round throat to the rectangle mouth, passed by all states of the ellipse formula, with a speed lead by FEM simulation.
Hyperloaded-OS ©
A specific curve, Hyperloaded-OS © can be done on demand, it will improve the load ability of OS horns.
Here with an elliptical mouth or directly milled in baffle: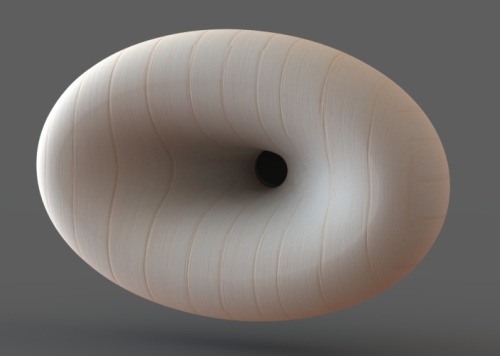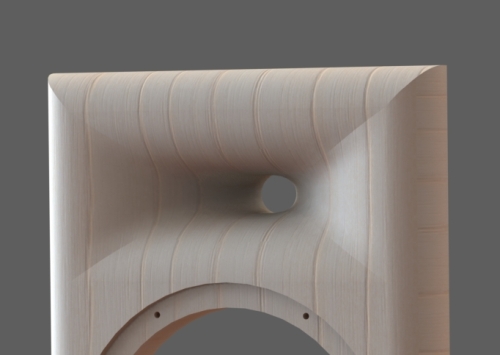 Usage
OS horn are flexible, as we can choose the coverage angle it can be uses at close to medium range listening distance. The Hyperloaded-OS © give the loading ability but the Bi-Radial or TH-4003-NG will still be better on this point.
---